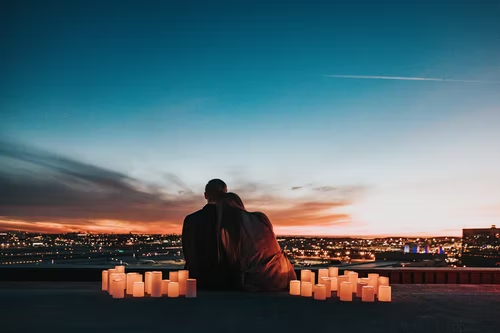 How many times can you go out to dinner and a movie? The classic dating standard isn't necessarily bad, but after a while, it can get so boring. You undoubtedly have run out of date suggestions, especially if you've been dating for a while. Right, you still go on dates. Even if you are in a long committed relationship, you still occasionally need to go on dates. Right now, finding activities for a couple to enjoy that don't involve Netflix is really damn hard. But just because something is difficult does not make it impossible.
Couples often struggle to find the time for date nights because of jobs, caring for children, and other daily obligations, never mind coming up with anything original and creative dates. Even if you're stuck at home, there are plenty of fun and enjoyable alternatives to spice up date night. Eating dinner together is a terrific way to connect.
In this article, we've curated a list of cute and romantic date-night ideas that you can do together with your partner.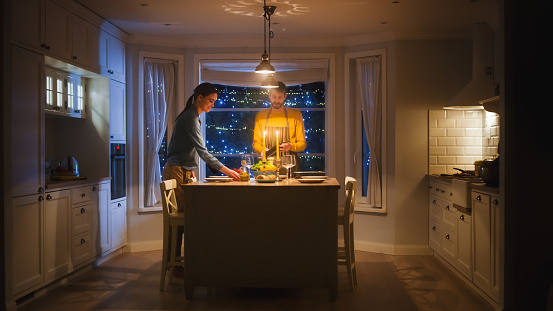 Try New Recipies to Cook Together
When is the last time both of you spent time together cooking in the kitchen? Exactly! This is the time for you to try out new recipes and enjoy cooking them together. You can find tons of cooking recipes on the internet to try out. Not only does this cute activity provide both of you with a lot of fun, but it is also proven to strengthen your relationships. There is no doubt that cooking will give you the opportunity to interact more with your partner.
Go for a Late Night Drive
This activity can bring you so much fun. It doesn't cost you that much. You just have to grab the key, hop onto the car with your partner, increase the volume of the radio, scream your lungs out to your favorite songs, and explore the town with your partner. It's such a pleasure to have a late-night drive since both of you can enjoy the luxury of your car while taking in the darkness and emptiness of the wide roads. It's a fantastic approach to bringing something fresh and new into your relationship.
Have a Sexy Night Together
What is a date night without adding something that can spice up your night with your partner? There's no denying that it is important to take some time for sexy date nights, whether you're in a long-term relationship or a fresh one. You can do a role-play, try different sex positions, and try different sex toys together. If you are searching for sex toys that can spice up your relationship, you can click here to buy the Secret Cherry female dildo.
Another ideal romantic gesture for your date night is to prepare a do-it-yourself spa day with your partner. Along with helping to reduce your partner's stress, an at-home spa session gives you two a wonderful opportunity to connect more deeply.