Being pregnant is very exhausting. It is a lot different than before pregnancy. It takes up a lot of energy and because of that, you need all the essentials that would help you to ease all the hardships. Items such as pregnancy and nursing pillow are more than important. These items are the ones that would help you throughout your pregnancy until the day you deliver. You probably wonder, how important are these items? Well, we will answer that question later. But now, we are going to find out the products and items that you will need to accompany you along your pregnancy.
Prenatal Vitamins
Even before your pregnancy, taking prenatal vitamins is very important. You must have heard of folic acid millions of times before. Minerals such as iron and calcium are even more crucial, especially when you are expecting. You will need more of them than before your pregnancy. This is because you will have to use more energy and these minerals would help you to get through it. Many people think that they can go through pregnancy for nine months without these vitamins. Actually, there are some consequences that can happen to the mother and to the baby if the mother refuses to take vitamins, especially folic acid. The unborn baby could develop problems such as spina bifida.
Body Pillow
In the olden days, it is quite rare to sight such pillows, probably because there wasn't enough exposure. But these days, it is very common to see pregnant mothers be equipped with at least one body pillow. There are three main types of body pillows and these are very common among expecting mothers. They are rectangular, U-shaped and C-shaped. Mothers would usually go for the U-shaped and C-shaped because they are more suitable since they provide for the needs of pregnant ladies. Body pillows are crucial because while you are pregnant, you have a designated sleeping position, unlike before. You are not advised to sleep on your back because your belly is growing and there are risks of affecting the arteries and blood vessels. This is why a body pillow helps you to feel more comfortable since you have to sleep in a side-sleeping position.
Maternity Bra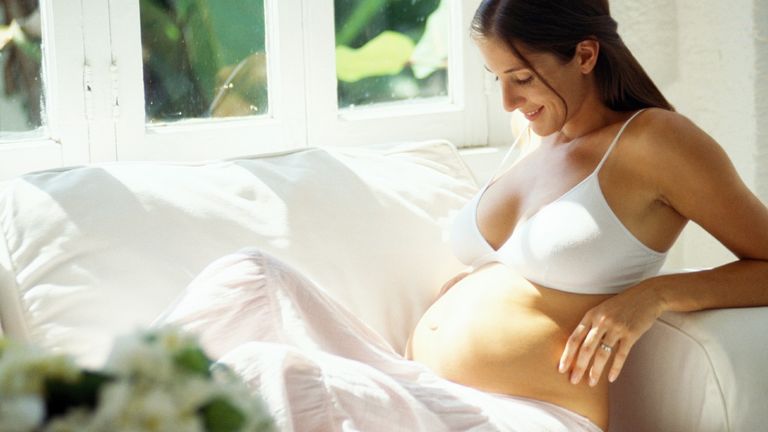 Your breasts would not look and feel the same anymore. They grow bigger to adjust to your current situation. You will need more than one bra for this reason. You might want to choose ones that have supportive and soft features so that they wouldn't be painful. When your breasts grow bigger, they will become a lot heavier and you need supportive bras to support them. Even after delivering, they would still grow bigger, especially if you are breastfeeding. You might want to prepare more than two bras and be prepared for that day to come. But worried not, these are very common so you don't have to worry much about it.
These are just some of the essentials you truly need. They are considered crucial because they play important roles during your pregnancy. Other items such as maternity clothes and skincare products should be on your list too. But you have to know the suitable ingredients for your skincare because some of them are not compatible with pregnant ladies. Anyway, you will be entering parenthood soon and you will enjoy it. Good luck!